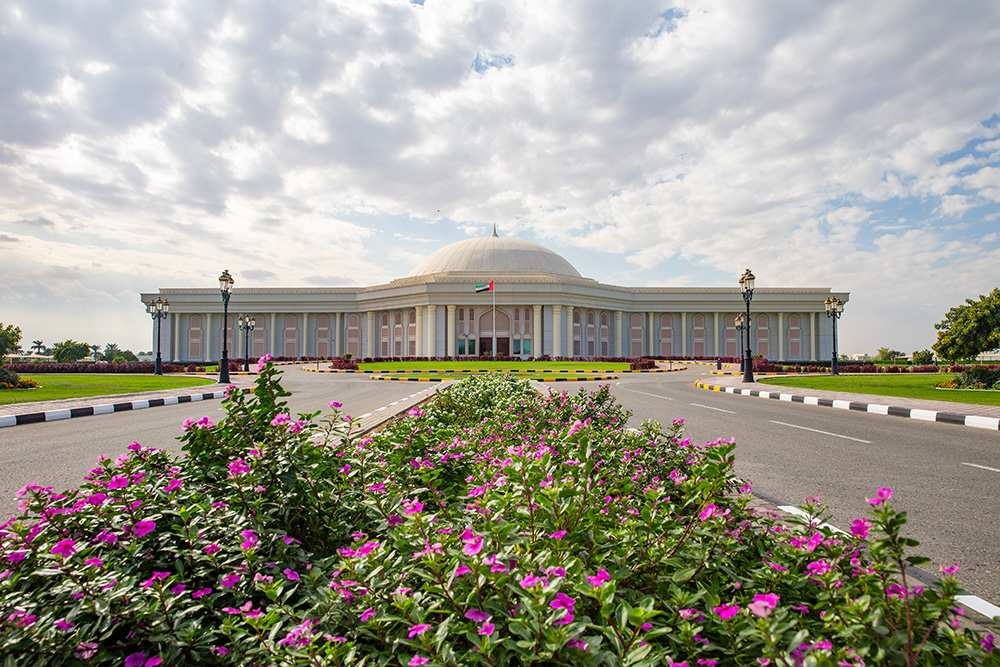 Students enrolling in SEA programs find professional growth and career advancement opportunities. SEA programs foster a stimulating intellectual environment of collaborative exchange to develop educational leaders and teachers.  Admission to a post-graduate program at Sharjah Education Academy (SEA) is available to highly qualified students from the UAE and beyond.
All applicants must meet established, clearly communicated minimum requirements to be considered for admission to, and maintain enrollment in, graduate studies at SEA. The application portal contains a list of required documents, application deadlines, application fees and a description of the application process and entry assessment. These items are reviewed annually and updated as required. The admissions rules and requirements stated in this section are the basis on which a prospective student's application is assessed. Applicants should address all inquiries, requests for further information, and correspondence to:
Sharjah Education Academy
Office of Student Services & Admissions – Admissions
PO Box: 1655 Sharjah
Sharjah, United Arab Emirates
admission@sea.ac.ae
+971 6 506 2351          
Note: email correspondence is recommended for efficiency
Application Process & Deadlines
Admission to all SEA programs is processed through the Office of Student Services and Admissions.  To apply for SEA programs, applicants must:
Complete the online application
Submit documents and reports on:

Academic credentials (the official transcript, graduation diploma)
Language Proficiency Exam (TOEFL or IELTS or EmSAT) results
Required attestation and equivalency of degrees (see next section below)
Personal Identification (passport, UAE National ID, visa, etc.)

Submit a current curriculum vitae/resume (optional)
Pay the application fee
Incomplete applications are not processed.
 Note: Legal translation of degree certificate and transcript is required for certificates and transcripts that are issued in any language other than Arabic or English.
 Applicants should complete online applications and submit supporting materials by the following dates:
Spring Semester 2022: December 20, 2021
Fall Semester 2022: July 31, 2022
Admission to a Post Graduate Diploma Program
Full Admission
For full admission to a SEA post-graduate program, an applicant must meet the general academy admission requirements detailed in the sections below. Applicants to a post-graduate diploma program must:
Education Qualifications

Possess an earned bachelor's degree from an accredited institution, preferably in a relevant discipline (Early Childhood Education, Special Education, Physical Education or an area of specialization from a College of Science, Arts, or Humanities, etc.)
Have attained a minimum cumulative grade point average (CGPA) of 3.0 (on a 4.0 scale), or its equivalent, from an accredited institution
Provide attestation of degree(s), and equivalency as required by the UAE Ministry of Education's Higher Education Affairs Division
Language Proficiency

For the English track of the program:

demonstrate a minimum level of English proficiency in the form of a score of at least TOEFL 79 iBT, 6.5 IELTS , or EmSAT 1400 or equivalent

For the Arabic track of the program:

The applicant must have graduated from an Arabic medium academy or have a EmSAT score of at least 1100;
EmSAT score of 950 for English Language or equivalent English Proficiency test approved by the CAA.
Language Proficiency test scores more than two (2) years old at the time of application will not be accepted.
Waiver of English Language Proficiency Requirement
Applicants to SEA programs may be exempted from the English language proficiency admission requirement. Subject to review and approval by the Academy, the English/Arabic test score requirement may be waived for an applicant who is:
Students who have completed undergraduate education in an English-medium institution might be allowed admission into a graduate program without demonstrating IELTS score of 6.5 (or equivalent). This exemption can be applicable only to those students who undertook all their schooling (K-12) plus a Bachelor's degree in English in a reference English speaking country (e.g. UK, USA, Australia, New Zealand)
Decisions regarding exemptions are made by the Office of Student Services and Admissions and require applicants to present the necessary supporting documents.
PGD ADMISSIONS
Sharjah Education Academy is glad to announce its first batch of PG Diploma course to be commence on Winter 2022. A rich variety of professional development courses suitable to meet every learner and educator's needs to help advance in their careers.  The Sharjah Education Academy aspires to professionally equip educators to adapt to the demands of a rapidly changing world.
Accredited Program
Approved by MoE and SPEA
Scholarships Available